The term "designer" covers a varied spectrum of disciplines and expertise. Some designers are architecting the next generation of multi-core processors. Others are building complex boards that will be deployed in only a single system. There are also designers writing the software drivers that interconnect devices to larger ecosystems.
It used to take an expansive team of individuals with a wide range of skills to take even a simple design to market.
There were several hardware teams working in parallel to design chips, program FPGAs, and lay out digital and (shiver) analog components. The same was true for software development. In addition to the applications development team, there were separate teams for writing device drivers, user interfaces, and test suites. And in this type of development environment, taking 18 months to iterate a product design was considered reasonable.
Today, a single individual or small team can create a product. There are an incredible variety of off-the-shelf boards available – like Raspberry Pi and Arduino – each supported by equally incredible ecosystems that provide ready-to-use hardware modules, drivers, software libraries, and reference designs, just to name a few.
Often, what you need has already been designed. So why reinvent the wheel? Or USB port? Or display screen? Or wireless link?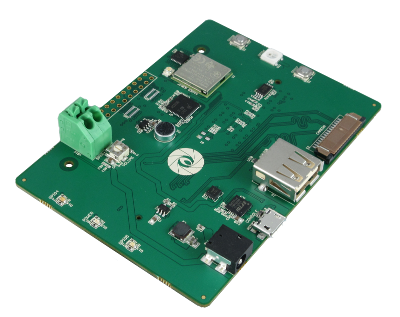 The average time between the moment designers have an idea to the moment they are holding a proof of concept in their hands has dropped from a few weeks to, in some cases, merely a few hours.
So welcome to the Gumstix design blog. This blog is written for you, the designer who uses technology to make ideas come to life. In it, we'll:
Show you how to accelerate your design process to produce reliable, cost-effective products even faster.
Offer tips on how to select the right components and modules for your application.
Cover hardware and software design by explaining how you can gain an advantage by leveraging existing technology.
Address system design issues using tools like Geppetto that take the need for extensive hardware expertise out of board design and layout.
Explore how to manufacture your products without becoming a manufacturing expert or making huge tooling investments.
And, of course, we'll cover all of these issues in the context of real-world applications, including consumer, industrial, medical, automotive, and IoT products.
It's an exciting time to be a designer. Here at Gumstix, we're glad to be on this journey with you.
Take a look at some Gumstix customer success stories or contact us today to learn more about our products, design tools, and services. Or try out Geppetto for yourself.