The new Gumstix VerdinAI combines the Toradex Verdin IMX8MM computer on module with the Google Coral M.2 Key B+M Accelerator, Gigabit Ethernet, and more to bring your AI product to the edge. Buy it now at gumstix.com or customize it to your exact specifications and get it manufacturer for FREE for a limited time!
Toradex has integrated Geppetto into their website so customers can easily build or customize a Toradex Verdin iMX8M Mini Template. To kickoff this partnership, we are offering free manufacturing on all iMX8M Geppetto designs. Learn More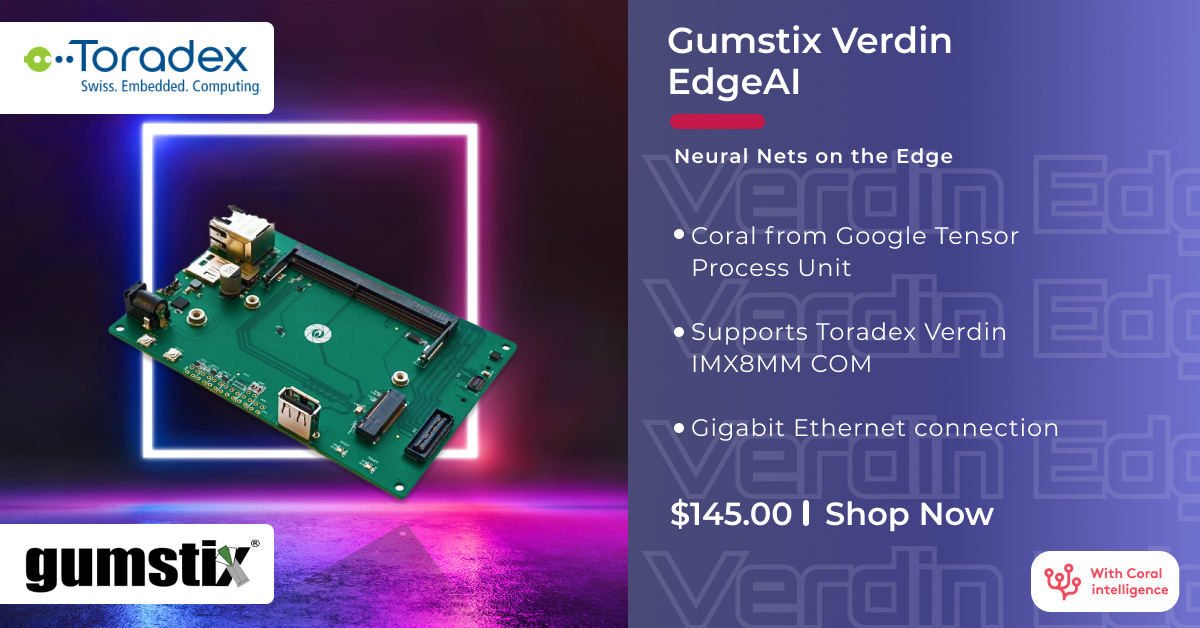 What is Geppetto?
Geppetto is a drag and drop design tool to create carrier boards.
Here are some highlights
Free Design Files and 3D Model Files On-Demand
Geppetto generates Eagle CAD, .BRD and .SCH files of your design on-demand, as well as instant pricing, datasheets, and .STL models. Quickstart your next project with rapid prototyping in your browser.
Rapid Manufacturing
Carrier boards designed and ordered in Geppetto reduce engineering cost and errors. Geppetto automates the PCB routing, BOM, fabs and assembly. Electronics arrive pre-tested, application-ready, and fully assembled.
Altium Viewer
With the Altium Viewer embedded in the Geppetto interface, Geppetto also provides Altium Designer project files and high-quality PDF schematics.
Auto BSP
With the AutoBSP feature you don't need to port the Toradex BSP to your custom board, Geppetto does that for you.