Date
November 18, 2020
Speaker

W. Gordon Kruberg, M.D., Head of Modular Hardware, Altium, LLC

Daniel Lang, CMO, Toradex

Language
English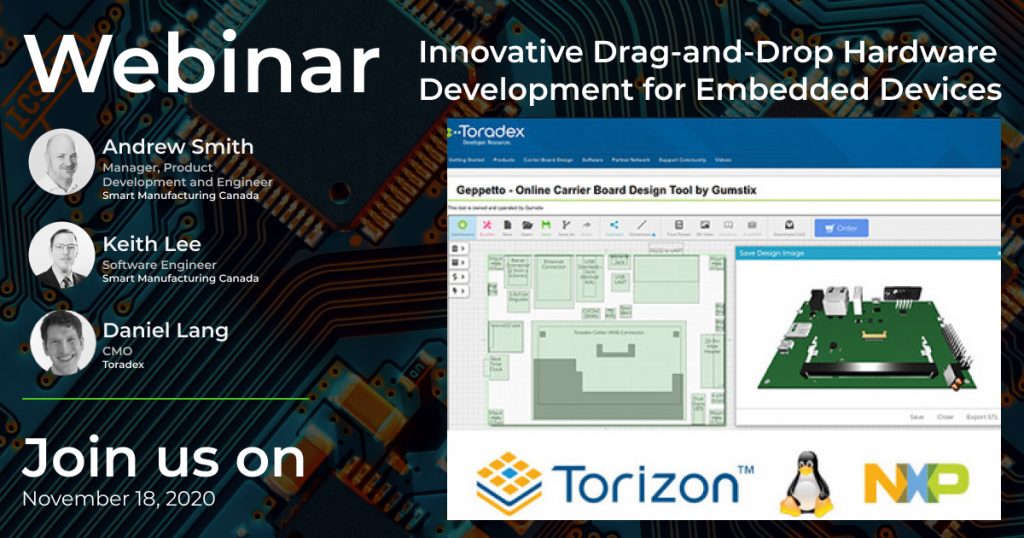 Learn how Altium and Toradex enable customized embedded computing solutions without the need to draw schematics and layout boards. You will be introduced to Geppetto, a web-based design tool, which lets you create a carrier board for Toradex System on Modules.
You choose the module, and draw the outline and drag the interfaces from an extensive portfolio of interfaces and peripherals. Geppetto also simplifies the creation of a Linux image supporting your custom board out-of-the-box. This includes Torizon, the easy-to-use industrial Linux Platform. Prototypes will be available in 7-20 days. In the webinar, we step you through the creation of a custom board featuring a Verdin System on Module with NXP i.MX 8M Mini applications processor.
Key takeaways:
✔️ Learn how to design your own carrier board with no schematic or layout knowhow
✔️ Experience the integration with Embedded Linux
✔️ Understand options for rapid manufacturing and volume production
Toradex Verdin iMX8M Mini Manufacturing Promotion