We are kicking off 2018 with two IoT modules in Geppetto: the ATSAMW25 M0+WiFi and 96Boards IoT Connector.
ATSAMW25 M0+WiFi module
This new module is found under the 'Processors' shelf in the Geppetto library.
The Microchip SmartConnect SAMW25 is a Wi-Fi certified, low-power module. Moreover, it makes development for Internet of Things (IoT) accessible.
Now that this module is in Geppetto, you can customize a microcontroller for your needs.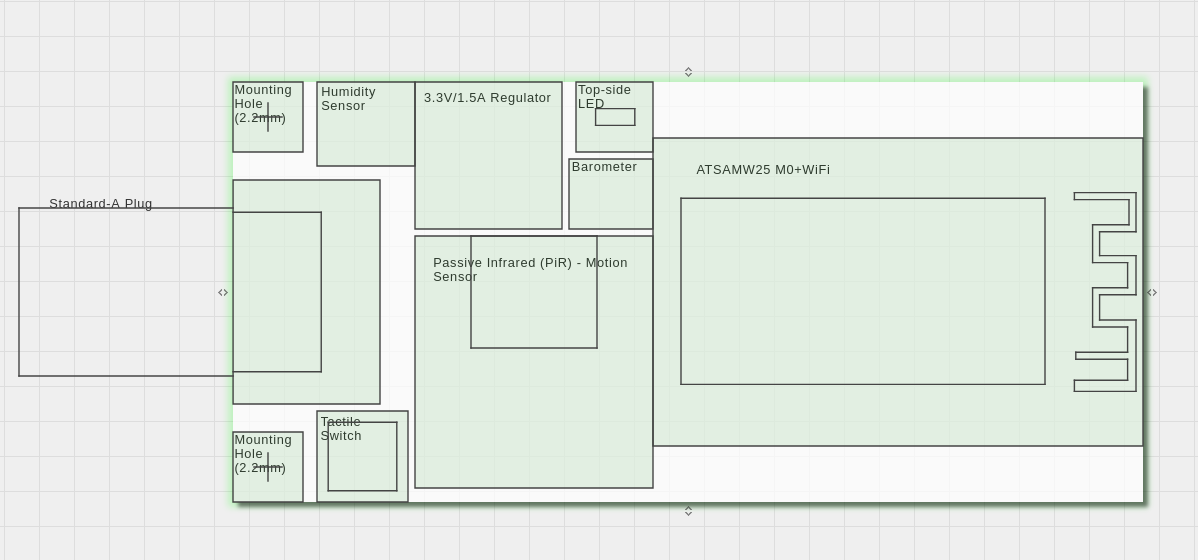 RoomSense
Last year, we released RoomSense to showcase the ATSAM25. As the name implies, RoomSense can detect occupancy with its on-board passive-IR motion sensor, and environmental conditions, such as temperature and humidity.

---
96Boards IoT Connector
This module is found under 'COM Connectors' shelf in the Geppetto library. The 96Boards IoT Mezzanine Connector consists of a 40-pin GPIO header compliant with the 96Boards IE specification. The 96Boards IoT Edition (IE) platform is designed to support development in the Internet of Things (IoT) space.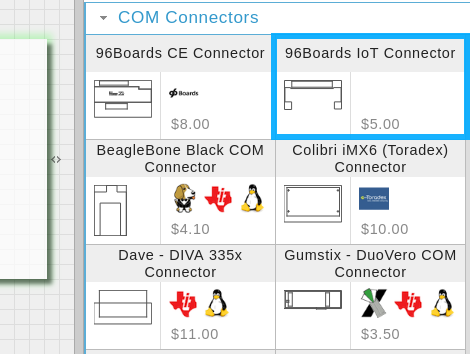 When you use this module in your design, you will be able to connect 96Boards IE microcontroller boards like Carbon, Nitrogen, or Orange Pi i96.
---
IoT
With this two new modules, customizing and creating your own microcontroller with the ATSAMW25 or expansion board for any of the COMs compliant with the 96Boards IoT Edition is easy with Geppetto. Just drag-and-drop the modules you need and let the app guide you in completing your design.
Geppetto is our free online design tool that allows you to create a custom hardware design — no electrical engineering required from you. Moreover, we handle everything, from sourcing of parts to production, to ensuring that your board boots out of the box. We take care of production while you focus on your software or application. We will deliver your pre-tested, production-ready boards after 15 business days.