The SPICY Poblano 43C AM4378, costing only $199, with support for a capacitive LCD touch screen, 8 GB of embedded MMC memory and ARM Cortex-A9 processor is here.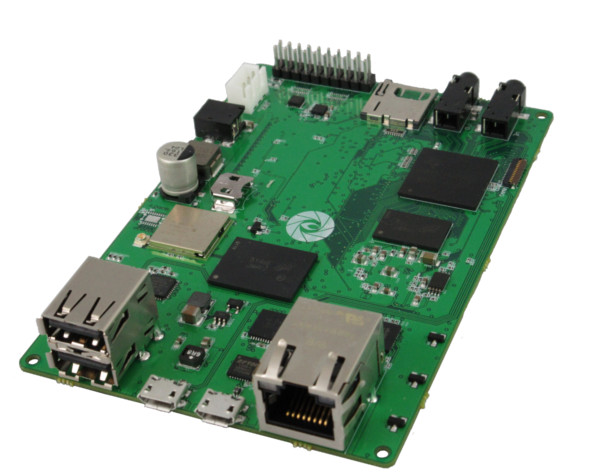 This single board computer, a multimedia workhorse, is perfect for handheld electronic devices. Sporting an ARM Cortex-A9 core, improved graphics processing and increased on-chip memory, the Poblano's AM4378 processor is faster and more powerful than it's predecessor, the Pepper ARM Cortex-A8 based on the TI AM335x.
The Poblano 43C features the following components:
Support for capacitive LCD touch screen
8 gigabytes of eMMC memory
Gigabit ethernet
802.11 b/g/n WiFi with AP mode
Bluetooth BLE
A 9-axis internal motion sensor
Connections for Micro-B USB and two USB hosts
A USB console
A flip-side push button
Power connector and backup battery
A bootable Micro-SD card slot
A 20-pin GPIO header
A Micro-B USB device connection
Two flip-side LEDs
Get the Poblano 43C, a 4.3″ Newhaven capacitive LCD touch screen, Micro-B to standard USB-A cable, 5V power adaptor and a u.FL. WiFi/Bluetooth antenna all for $269 in one small, red hot package with the Poblano Dev Kit.