Geppetto Orders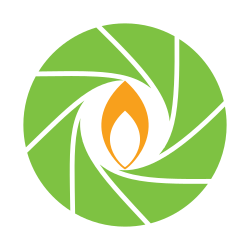 Geppetto makes it easy to design and order a completely custom device. Your design can be started from scratch, or based on one already shared by the community, just drag, drop, and connect any of the modules in our library to get the functionality you need. Moreover, Geppetto orders is delivered to you in 15 business days.
Many Gumstix development kits can also be customized in Geppetto (for example, the Alto35 Display Set). You can get started with your design using off-the-shelf hardware, then customize it: Just click the Customize in Geppetto button on any product page where it appears.
---
Geppetto Orders Details
Steps to Order
When you've completed a Geppetto design and wish to order it, please follow the steps below:
Make sure that your board is green.
Create an account in the Gumstix online store if you don't already have one, and log in.
Click on the Order button and follow the on-screen instructions.
Click on the link that should redirect you to the product page of your board on our Store.
Now, you may proceed in ordering the board by following the steps for Ordering Online or Requesting A Quote depending on what you need.
* Note: As a good practice, our engineers would prefer to review boards before you place an order. If you would like us to review your board, please send an email to sales@gumstix.com with the subject, "Geppetto Design Review". Kindly include in your email the design title and email address you used in Geppetto.
---
Pricing
When creating a Geppetto custom board, these are the costs involved:
The cost of your board. This is how much each board is going to cost every time you order that board. When you order 100+ units of your Geppetto board, the volume sales discounts applies.
A manufacturing fee. This fee varies, and depends on whether you have ordered a new design, a repeat of an existing design, the first in a production design, or a repeat in a production design.

For your first order, on a new design, the initial manufacturing fee is $1,999. This covers setup costs for fab design, stencils, and SMT programming.
On repeat orders for a design that has been built before, the repeat manufacturing fee is $999. Repeat manufacturing setup fees apply to reorders requiring no change to the PCB fab. This is for any quantity and will be delivered within 15 days.
On orders going to production the initial production fee is $499. Production orders of more than 50 boards with a lead-time of 5 weeks will be charged a $499.

Orders in production are subject to a minimum of 50 units, and have no manufacturing setup fee.
---
Lead Time
For customers paying the initial order fee, our commitment is to get to you a working board in 15 business days. If it's a repeat order for the same board, the lead time in the online orders and volume orders pages apply.