The new Power button will display a hierarchy of power consumption from each module on your design. Now you will see each modules power requirements and the power source needed to fulfill the power demand. Just sign in to your account to access for this free powerful tool along with free Pricing and 3D Views.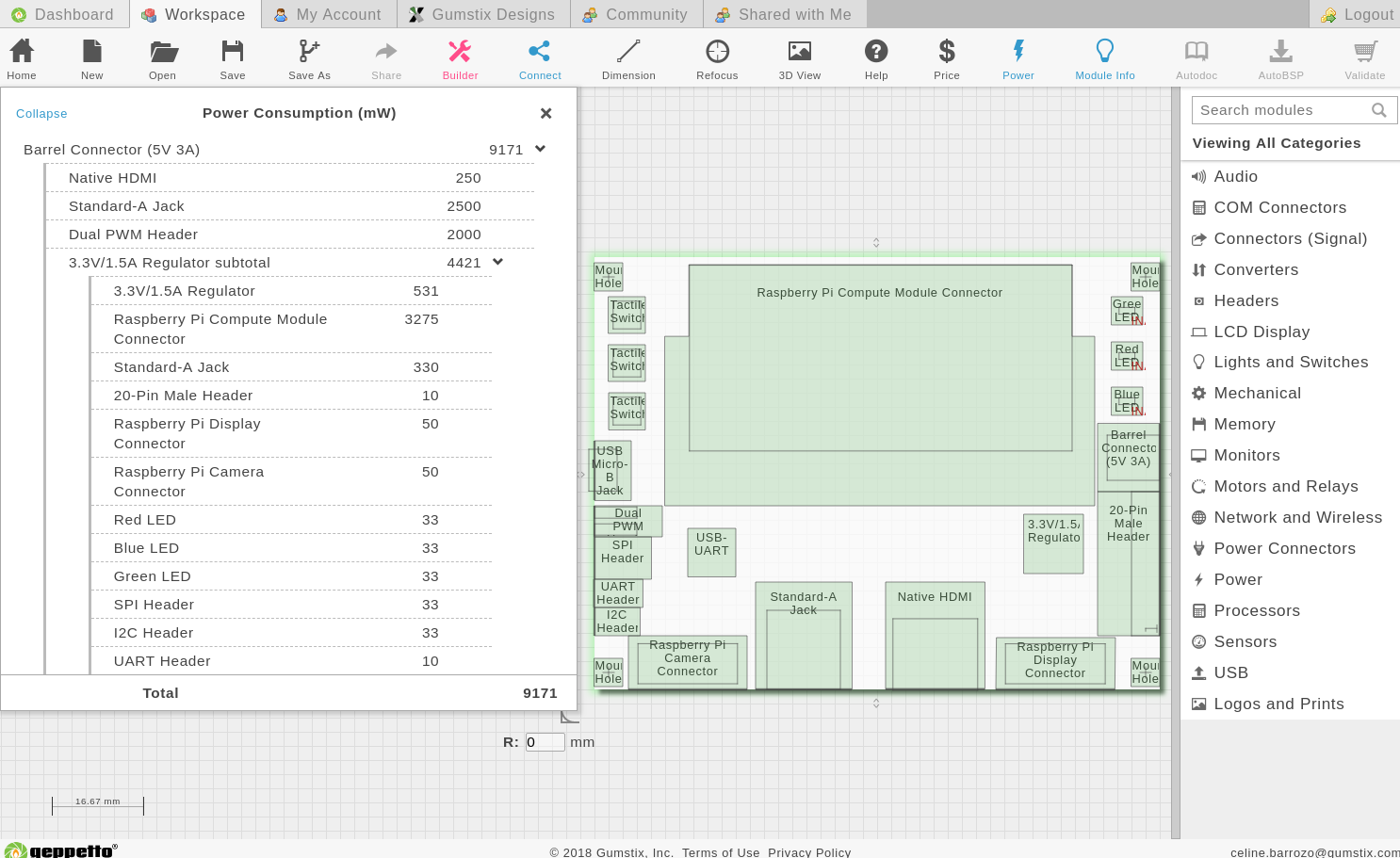 Look for the blue lightning bolt icon in the Geppetto toolbar to open the power requirements for your design.

Geppetto is our free online design tool that allows you to create a custom hardware design. Moreover, we handle everything, from sourcing of parts to production, to ensuring that your board boots out of the box. We take care of production while you focus on your software or application. We will deliver your pre-tested, fully assembled boards (not just PCB) after 15 business days.