If you think Geppetto is cool in designing a board with a drag and drop interface, then, Board Builder is our latest offering to help designing a board easier.
What is Board Builder?
It's a new way to design a board by completing a checklist. Why tell you when I can show you how easy it is with this video:
How to use it?
Step 1. Choose module functions from the left box. If you don't see one you want, use search. Note that Board Builder lets you choose by functionality or group, e.g., Sensors, then USB, then Networks.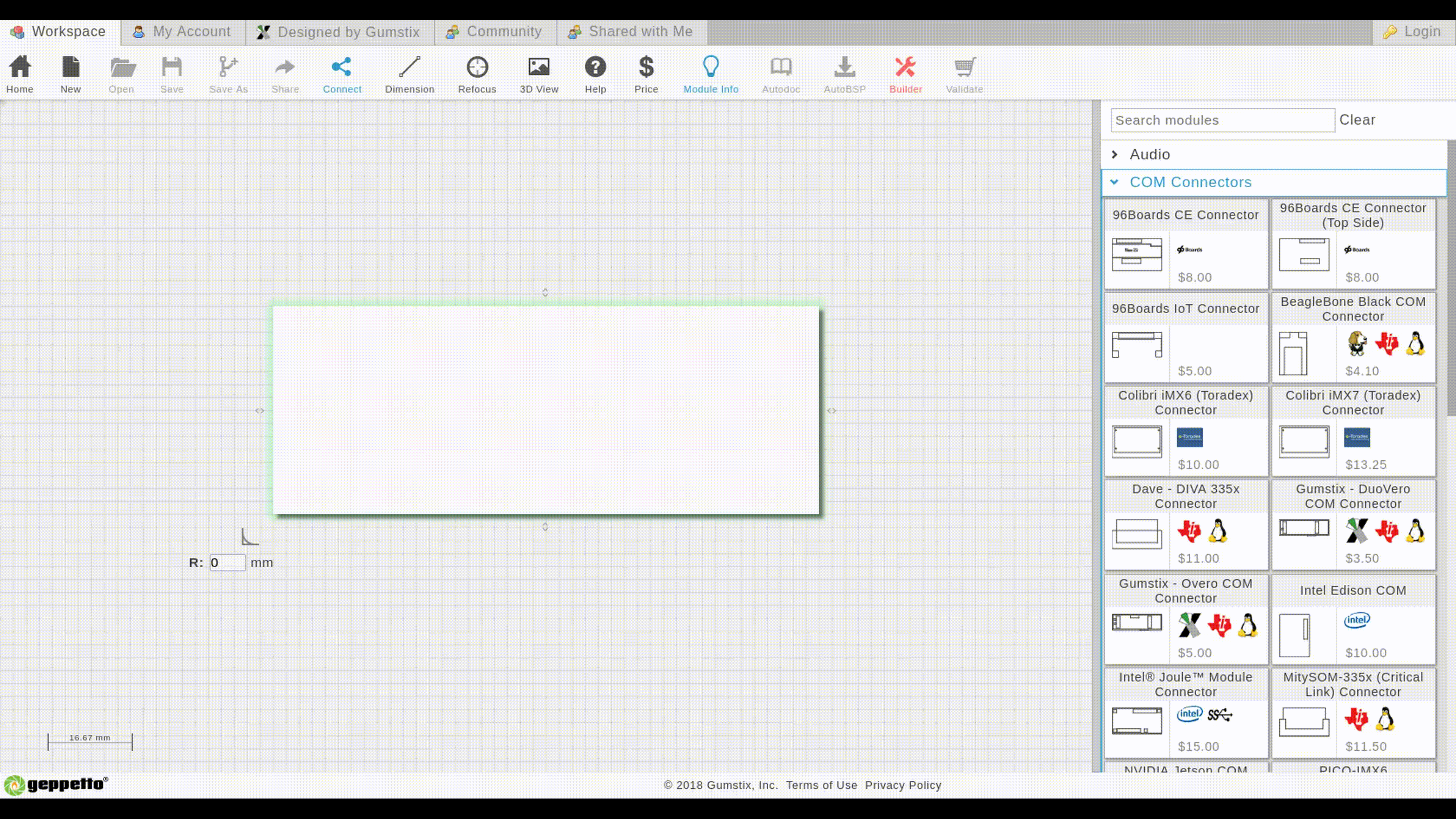 Step 2. Click the [Start Build] button.Board Builder will place and add your chosen functions and parts on the board.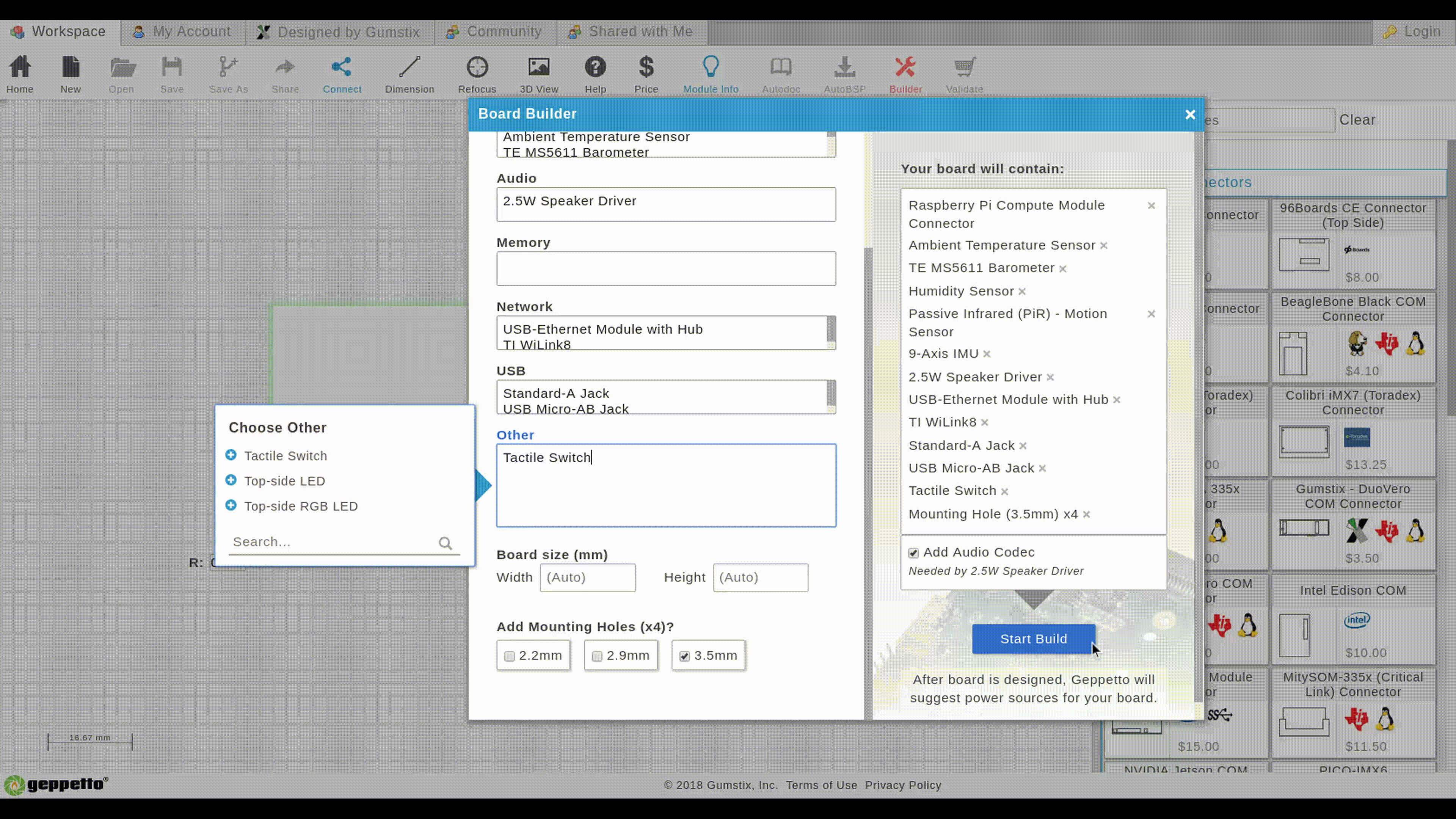 Step 3. Add Power by following the on-screen prompt after the parts has been placed.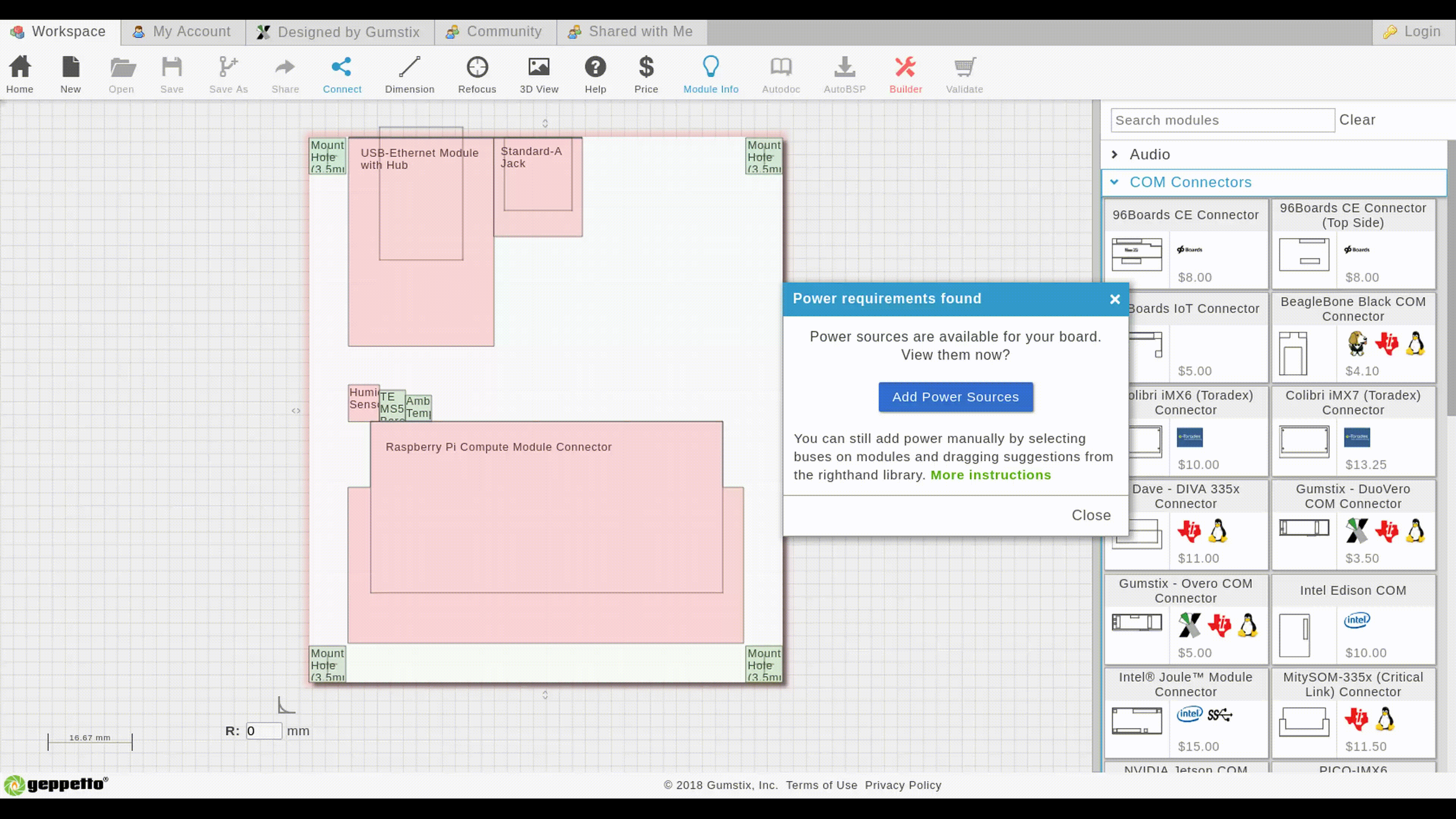 Step 4. Finalize module layout and board size in Geppetto.
Geppetto is our free online design tool that allows you to create a custom hardware design. Moreover, we handle everything, from sourcing of parts to production, to ensuring that your board boots out of the box. We take care of production while you focus on your software or application. We will deliver your pre-tested, fully assembled boards (not just PCB) after 15 business days.