Toradex is going to have a webinar and our CEO, Gordon Kruberg will be the guest speaker. The webinar is "How to Design and Build Alexa into the Colibri iMX7 and Chatterbox AVS Development Board?".
When will it be?
It will be on March 21, 2018 with two available time slots 08:00 A.M. – 09:00 A.M. (PDT) and 10:00 A.M. – 11:00 A.M. (PDT)
Who will be speaking?
W. Gordon Kruberg, M.D. – President and CEO, Gumstix, Inc. and Daniel Lang, CMO, Toradex
What is this about?
In this webinar, we detail the complete hardware and software suite for the Amazon Alexa Voice Service (AVS) and the steps to deploy the Chatterbox and NXP® i.MX 7 powered Toradex Colibri iMX7 module as a wake-word or push-button activated Alexa device.
The Chatterbox simplifies designing voice-enabled devices while reducing cost and accelerating the integration process. Target applications include smart speakers, smart home and IoT devices, router and gateway devices, sound bars and set-top boxes. The Chatterbox design is freely available in Geppetto at Gumstix.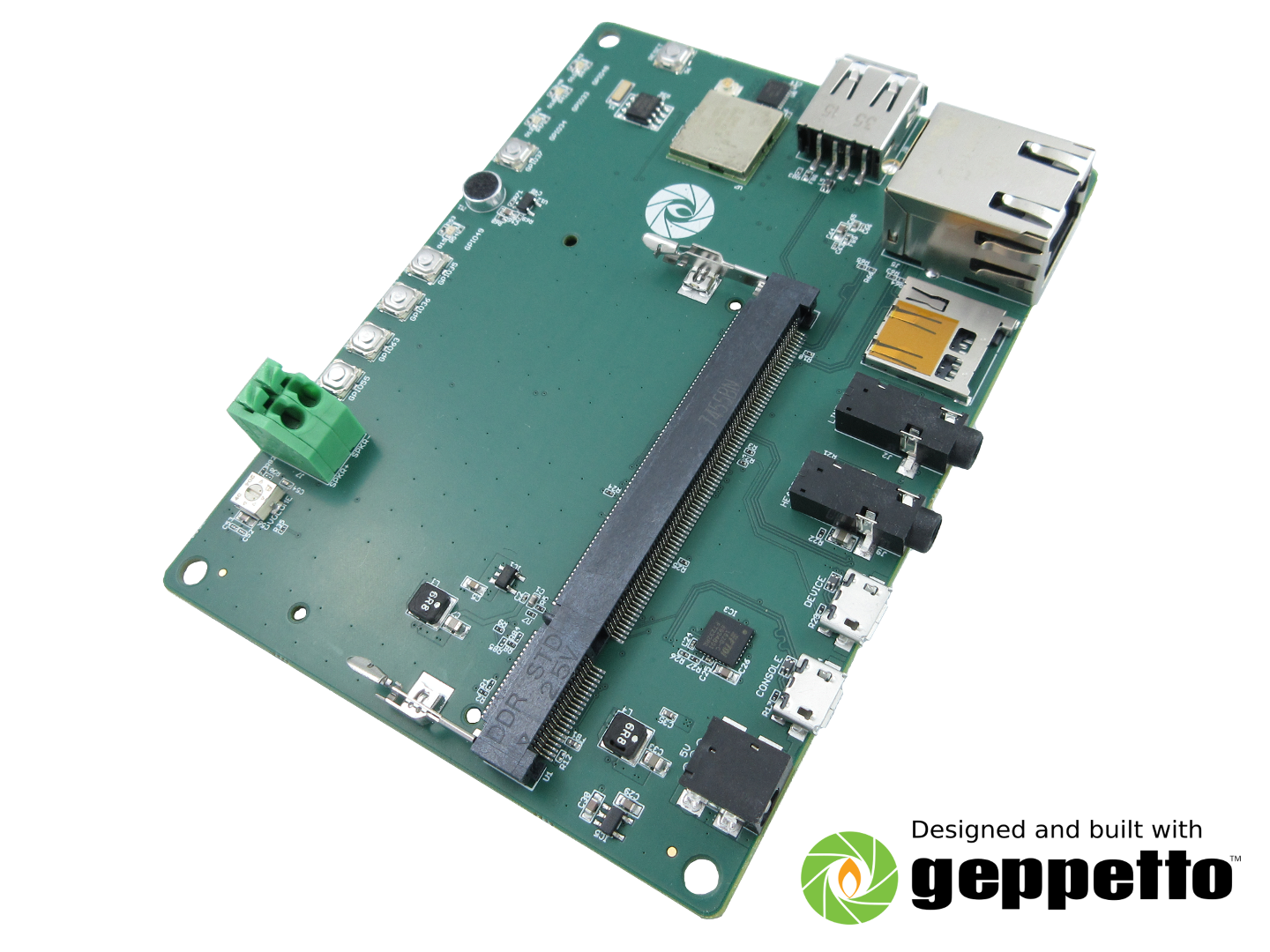 The Chatterbox includes a 2.5-Watt speaker driver, on-board microphone and line-in jack for high-quality audio I/O, and Wi-Fi, Bluetooth and Ethernet for connectivity. These features accompany the Toradex Colibri iMX7 module, microSD storage and real-time clock to create a complete home companion platform. The Chatterbox development boards can be used by designers for prototyping or can easily be copied and modified in Geppetto® D2O to create their own custom i.MX 7 AVS or IoT design in minutes. The i.MX 7 family of NXP SoCs is an ideal platform for many embedded and IoT applications.
Why you should attend?
Key takeaways include:
Chatterbox and Colibri iMX7 breakdown
How to integrate hardware and software for Alexa Voice Service (AVS)
How to transform this prototype into a final product and meet the necessary cost requirements
Simple steps to build your own or customize Chatterbox to exact specifications in minutes using Geppetto, a free online design to order to platform
How to register?
Click on the button below to register.