Explore the new Arbor Series of Overo expansion boards, custom designed in Geppetto, for handheld and smart home devices. The Overo COM based Arbors support Newhaven Display International capacitive multi-touch touchscreens in 4.3″, 5″, and 7″ display sizes. Watch tutorial here.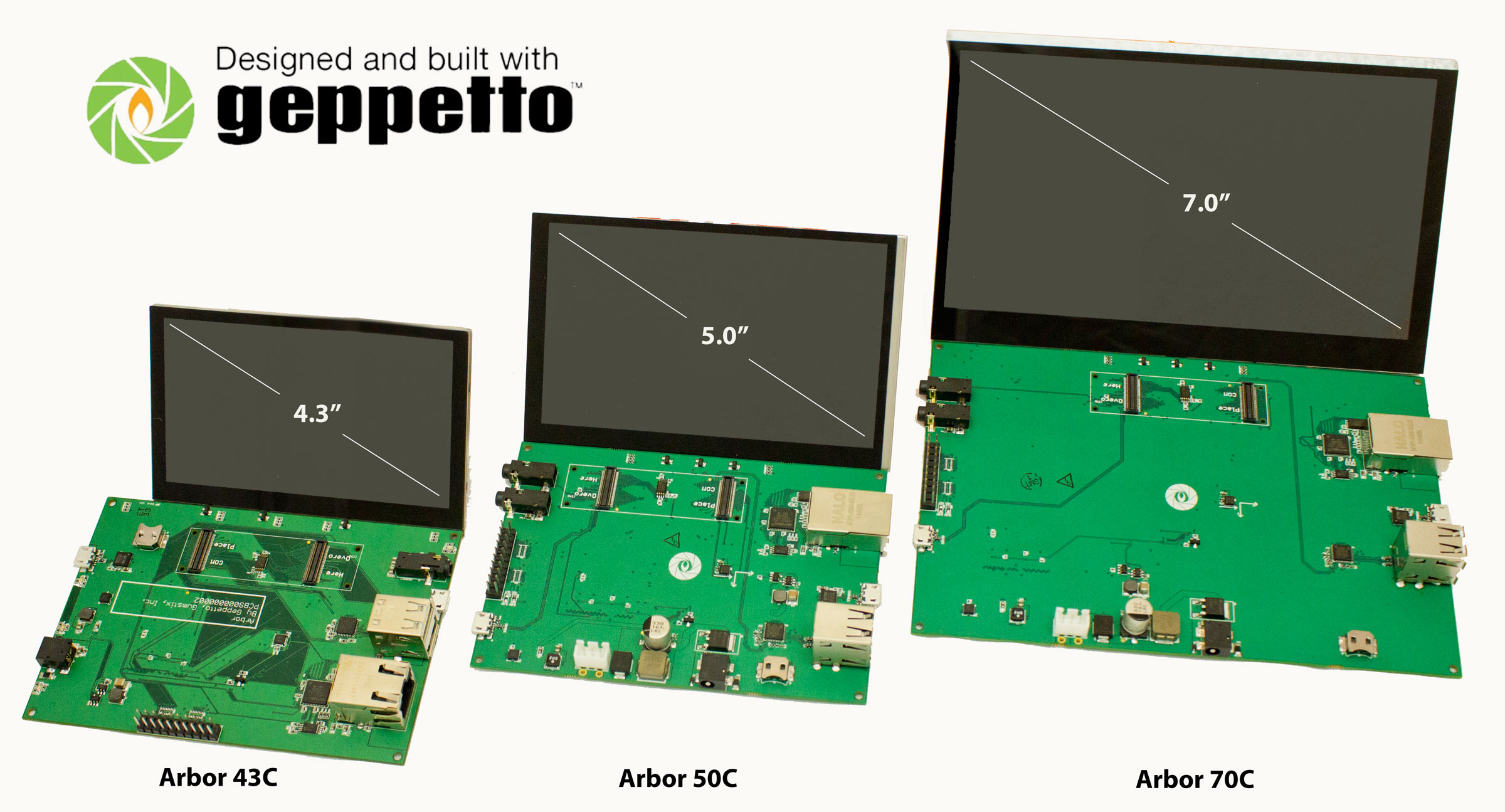 Table: Arbor Comparison

View, clone, and customize the board design in Geppetto.