Every month the Geppetto development team works hard to release new features that our users are asking for and our engineers develop to improve the design to order process. What did we release this month? Delete and Chat functionalities in Geppetto.
Delete
We noticed that one user hsa more than 90 designs in Geppetto already. While each design is unique, what if they would like to delete a design. So our engineers created the Delete Design functionality. To delete a design, go to the My Account tab.

Select the design you want to delete and click Delete Design.

NOTE: You will not be able to delete designs you already validated and that are available in the store.
Chat
We want to your design experience to be as simple and fast as possible. For instance support, we have added a Chat widget in Geppetto where you will be able to ask questions, provide feedback, or just talk to someone from Gumstix about what you have in mind.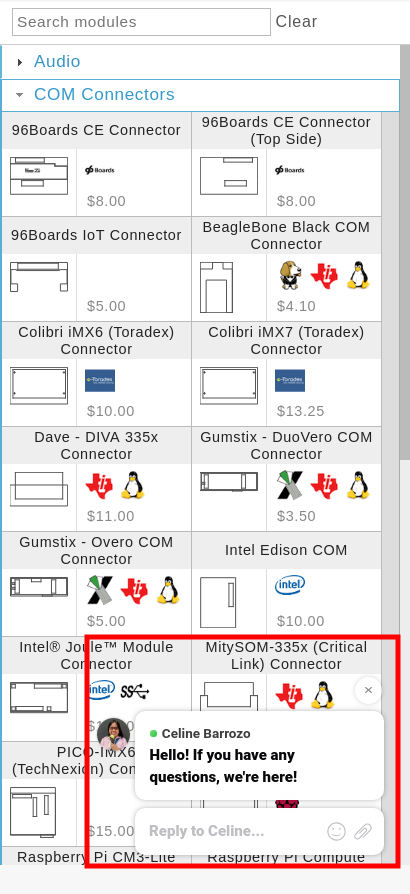 NOTE: Live chat is only available from 8:30 AM to 5:00 PM (Pacific Time). If you send us a message when we're offline, we will still receive and respond either via email or in the chat. Our commitment is to respond to you, at most, the following business day.
Please keep in mind that our Customer Success team is located in our Research Center in Vancouver, Canada so they follow the non-working holiday of the region.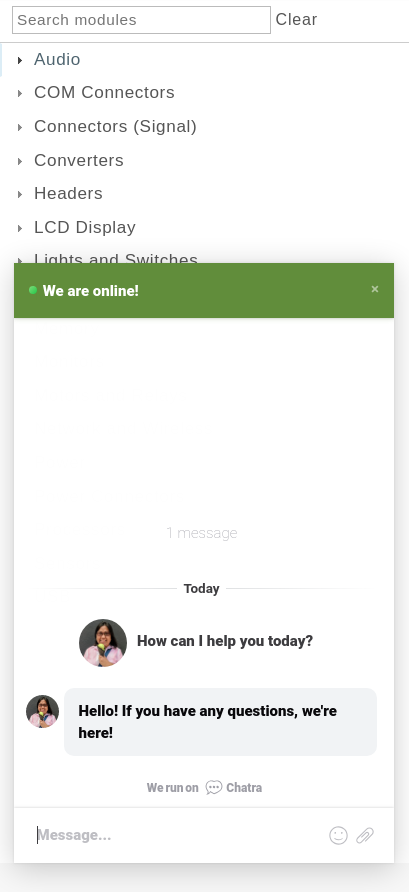 Next Features
I am really excited about the things we're currently testing for release next month and you'll definitely hear about it! Do you have a feature in mind? Visit Geppetto and send us a chat or send an email to support@gumstix.com.
Geppetto is our free online design tool that allows you to create a custom hardware design — no electrical engineering required from you. Moreover, we handle everything, from sourcing of parts to production, to ensuring that your board boots out of the box. We take care of production while you focus on your software or application. We will deliver your pre-tested, production-ready boards after 15 business days.