Yes, you read it right. The team is working on adding NVIDIA Jetson Nano in Geppetto. Below is a preview of the module:

On top of that, they have designed in Geppetto an NVIDIA Jetson Nano development board you can start to customize as soon as it becomes available.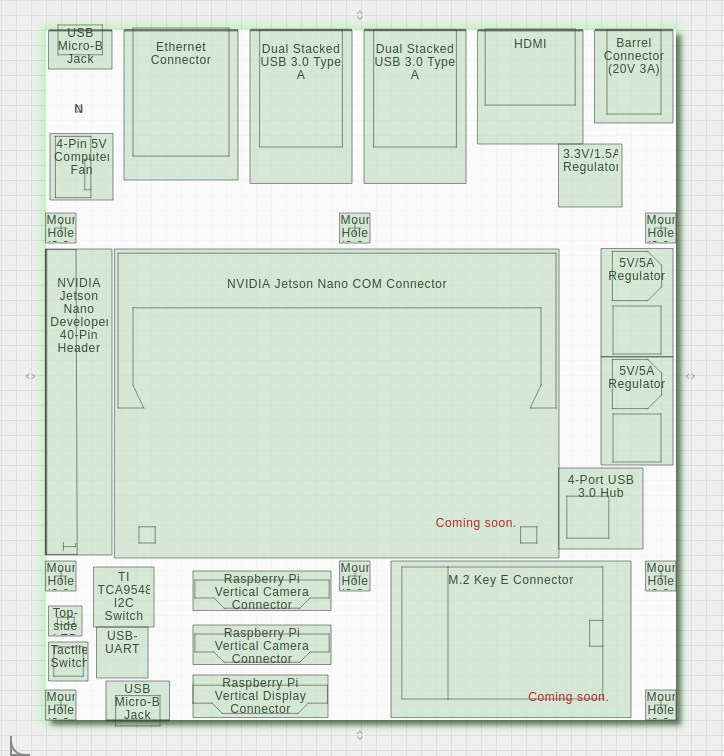 Geppetto is our free online design tool that allows you to create a custom hardware design. Moreover, we handle everything, from sourcing of parts to production, to ensuring that your board boots out of the box. We take care of production while you focus on your software or application. We will deliver your pre-tested, fully assembled boards (not just PCB) after 15 business days.