The Geppetto Designer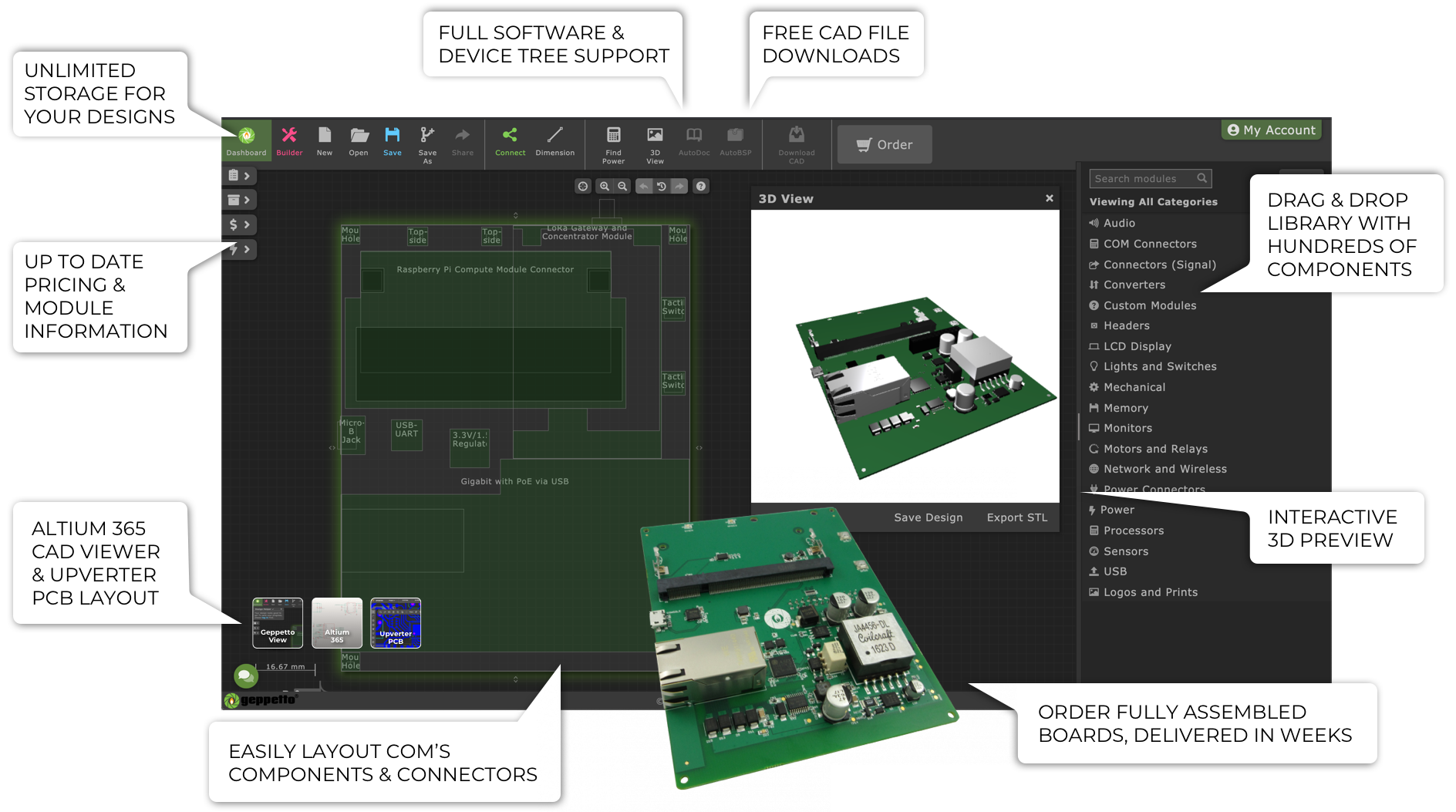 ---
Design your custom board with ease!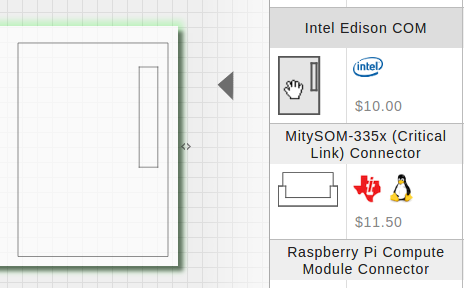 Slash Design Time
Geppetto's intuitive, simple drag and drop tool guides users.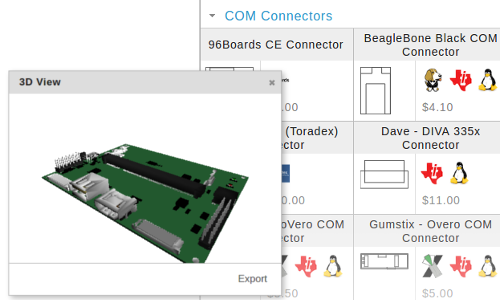 Custom Library and 3D Design Preview
Choose from over 100 modules and see your design with accurate dimensions in real world 3D views.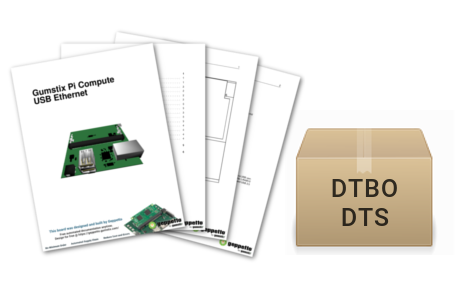 Free Documentation and Board Support Packages
Downloadable with each saved design. Share with colleagues as you design, online, anywhere.
---
Design PCB's in minutes.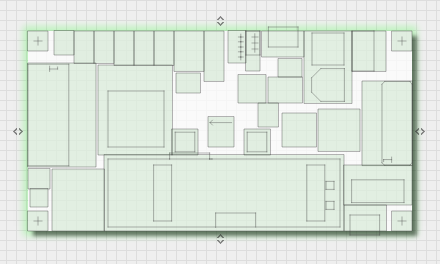 No Engineering Required
Simply place displays, sensors, processors. WiFi, etc. and Geppetto connects your system. No routing needed on your part.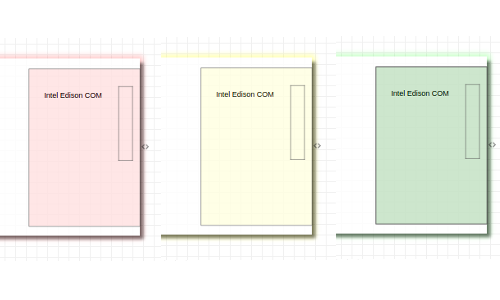 Green light means GO
Color coded indicators keep you updated on the status of your design. Geppetto confirms your designs and flags missing modules and ensures optimal software compatibility.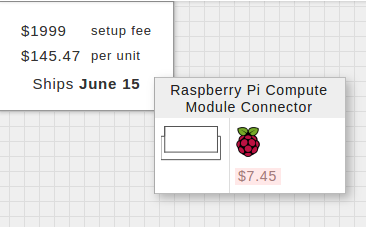 Compare Cost
Understand how each module affects your bottom line. Easily optimize for cost without sacrificing critical components.
---