In this tutorial, learn how to use the iRobot Create 2 to drive around and stream video over the wireless network. We will control the iRobot Create 2 via WiFi from our laptop computer, using a PlayStation controller to steer. Part one covers hardware setup and prerequisites.
Tutorials in this series:
1.0 Hardware Overview
To build your own teleoperated iRobot Create2 you will need the following hardware:
Using a Gumstix COM (Overo or DuoVero):
Using a Pepper SBC (43R or 43C):
You can download the source files for this project here.
1.1 Hardware Setup with a Pepper SBC (43R or 43C)
Using a Pepper SBC dramatically reduces the number of parts used, using the Gumstix iRobot Create 2 cable further reduces the bundle of wires.  The 3D printed bin is available with the source files here.  STL's for the complete bin as well as a 6-piece variant is available for those with smaller printers.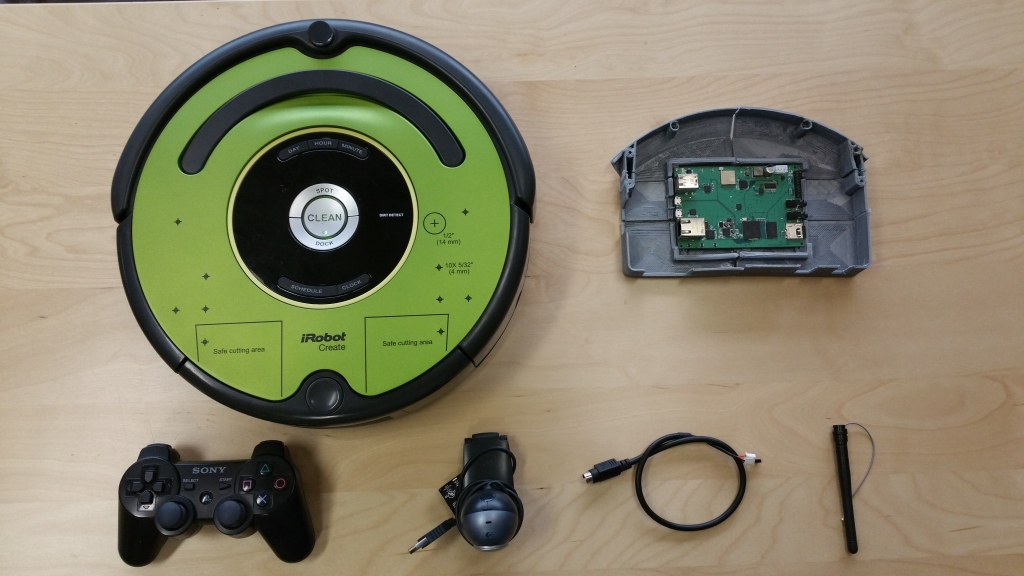 1.1.1 Removed unused components
First remove the green faceplate to gain access to the mini-DIN connector.  You may use a 1/4″(14mm) drill bit to clear a hole for the connector.  Next loosen the 4 screws to the battery cover: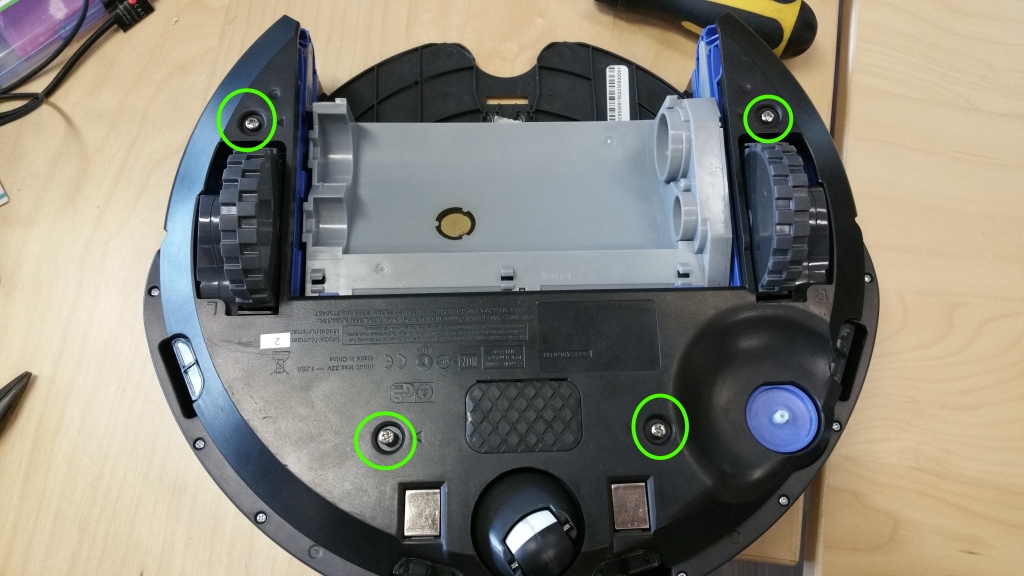 After removing the battery cover, loosen 4 more screws to remove the brush holder: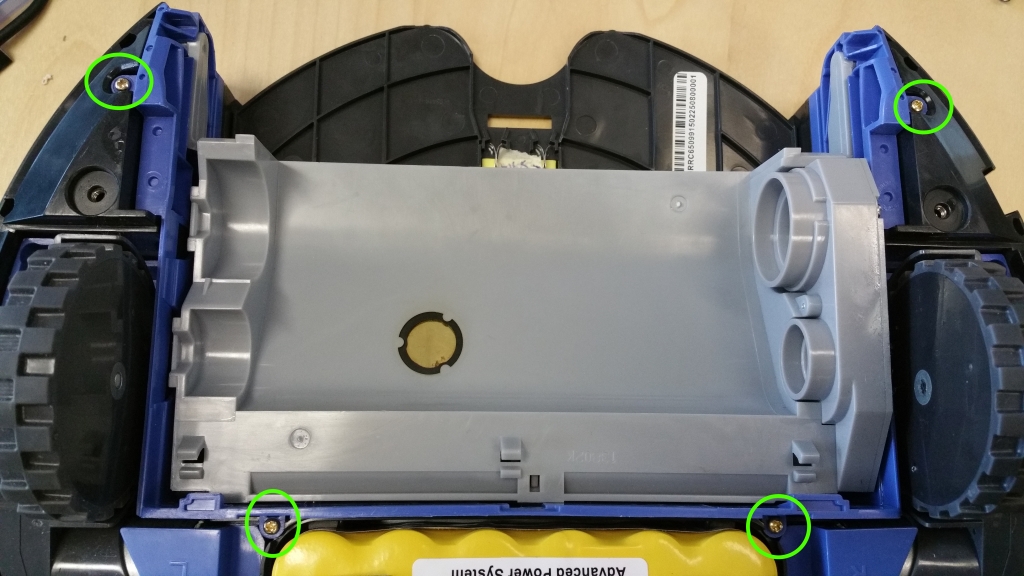 Now you will have room to put your 3D printed bin!  Screw the Pepper onto the 3D printed bin, attach the USB webcam to the USB port, and the Gumstix Create 2 Cable as shown: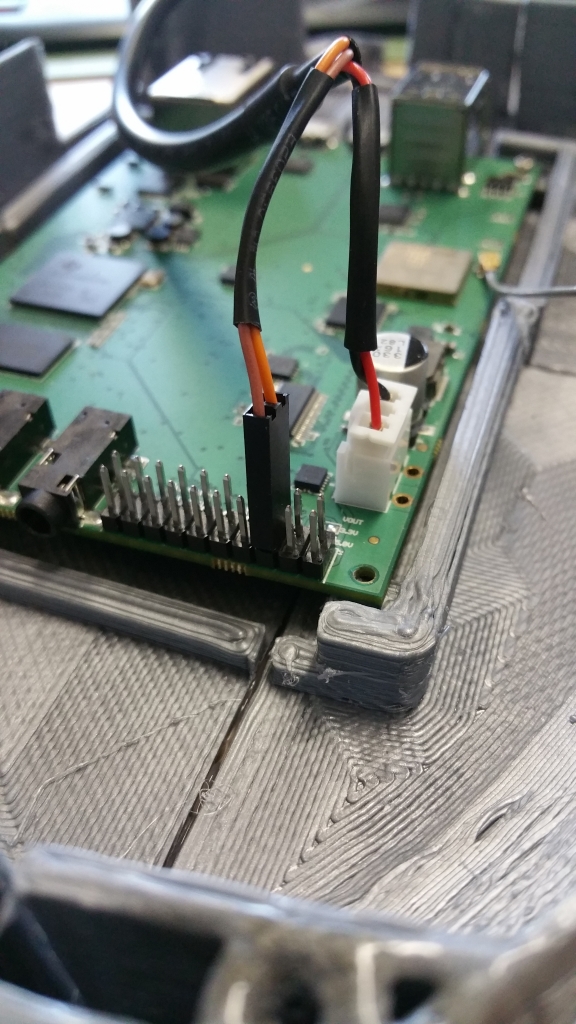 Connect the JST-XH 2S connector to the matching connector on the Pepper, and the UART connector to pin 98(brown) and 97(orange), this is UART2 on the Pepper.
Next, replace the clear bottom piece of the stock dust bin with your new 3D printed bin: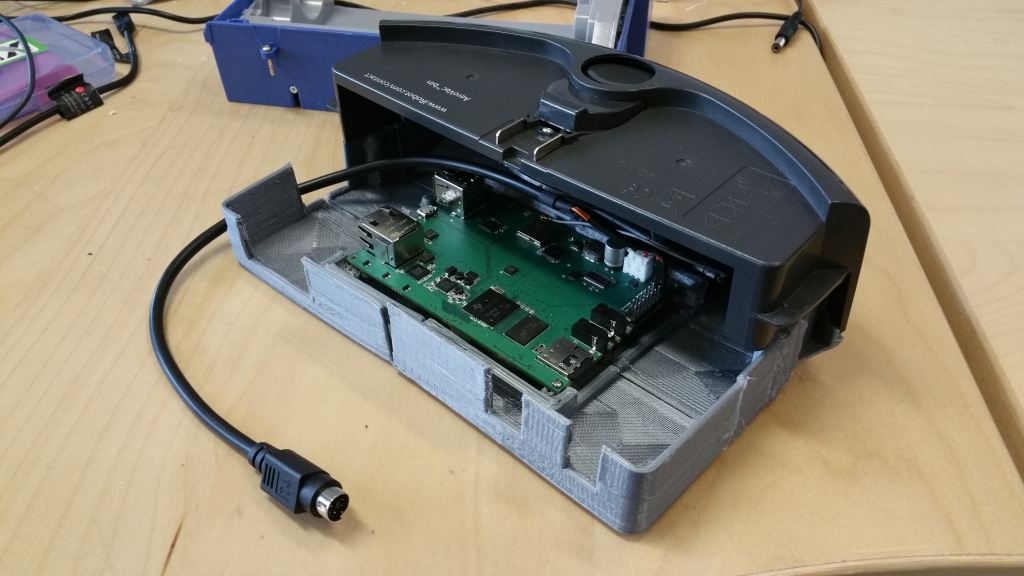 Finally, connect the WiFi antennae and feed the USB webcam cable and mini-DIN cable through where the plastic grille used to be: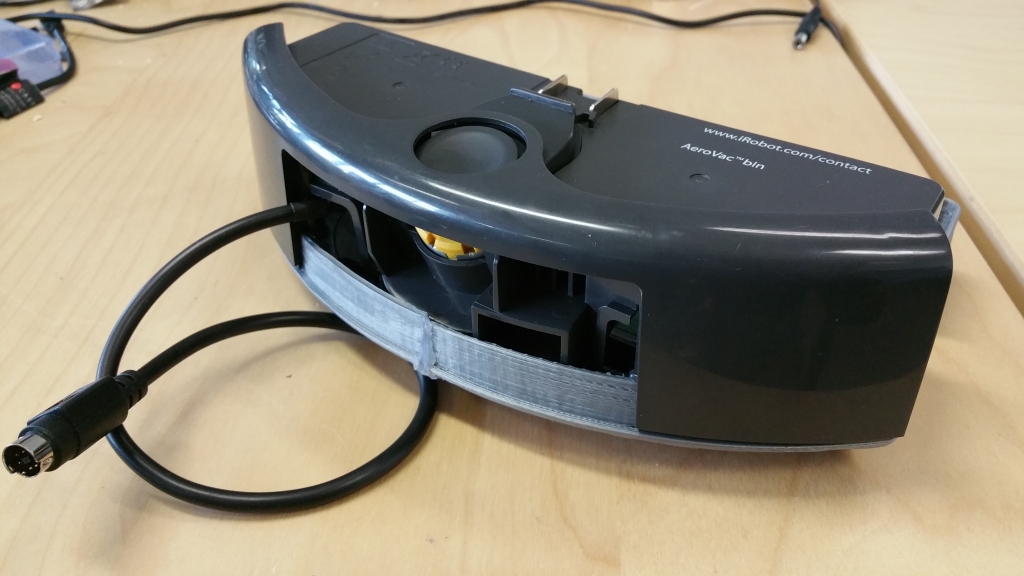 And you're done, move onto section 2.0: Creating a Catkin Workspace!