Last quarter, we launched the first "Go Geppetto" contest looking for innovators to create a board design using Geppetto and the Intel Joule module. We announced our Grand Prize winner and 5 Get-to-Market winners last February 2017 and have been working with all the winners to finalize their designs.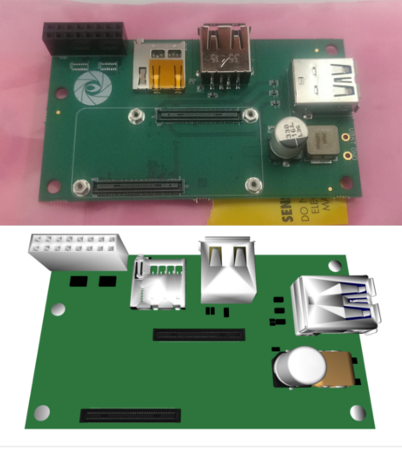 We are happy to share an update about the board we manufactured from the design of our Go Geppetto Grand Prize winner, Marco dal Pino. He shared on his social media pages that he has received his board and we are thrilled to support and help him move forward in innovating his product idea.
And finally #See4ME Glasses board for @Inteliot #Joule by @gumstix has arrived! /w @marcominerva @rcappello @francesco_1985 #Windows10 #IoT pic.twitter.com/ixPEYSLgyi

— Marco Dal Pino (@marcodalpino) April 19, 2017
From the 3D image in Geppetto, you can now see the completed boards in Marco's posts! Do you have a great idea you want to turn into a reality? Check Geppetto today!