Gumstix Scholar Center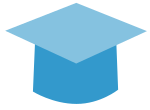 As a leader in hardware design and manufacturing solutions, Gumstix is honored to support over 2,000 research projects in universities and labs around the globe.
Whether it be swarming drones, machine learning applications or your next Raspberry Pi project, Gumstix helps academics and educators carry out their research endeavors. Discover how Gumstix can help your project and explore Gumstix scholar projects below.

Featured Scholar Article
"We chose the Gumstix Overo Air because it had a small form-factor, wireless connectivity, and flexible data storage."
- Dr. Levi Hargrove, phD
Gumstix helps Dr. Levi Hargrove, director of Neural Engineering for Rehabilitation Institute of Chicago's (RIC) Prosthetics and Orthotics Laboratory, along with scientists from Vanderbilt University, build thought-controlled bionic legs. Learn more about RIC and Gumstix with a 2015 article published in MDT.