Connectivity is a top priority for makers and researchers working with drones and quadcopters: Data needs to be sent quickly and efficiently back and forth from a remote device and a home station, like a laptop. Gumsitx's AeroCore 2 expansion board for the Dragonboard 410C computer-on-module, including support for a Nimbelink LTE modem, is Gumstix's most technologically advanced platform for launching a next-gen drone.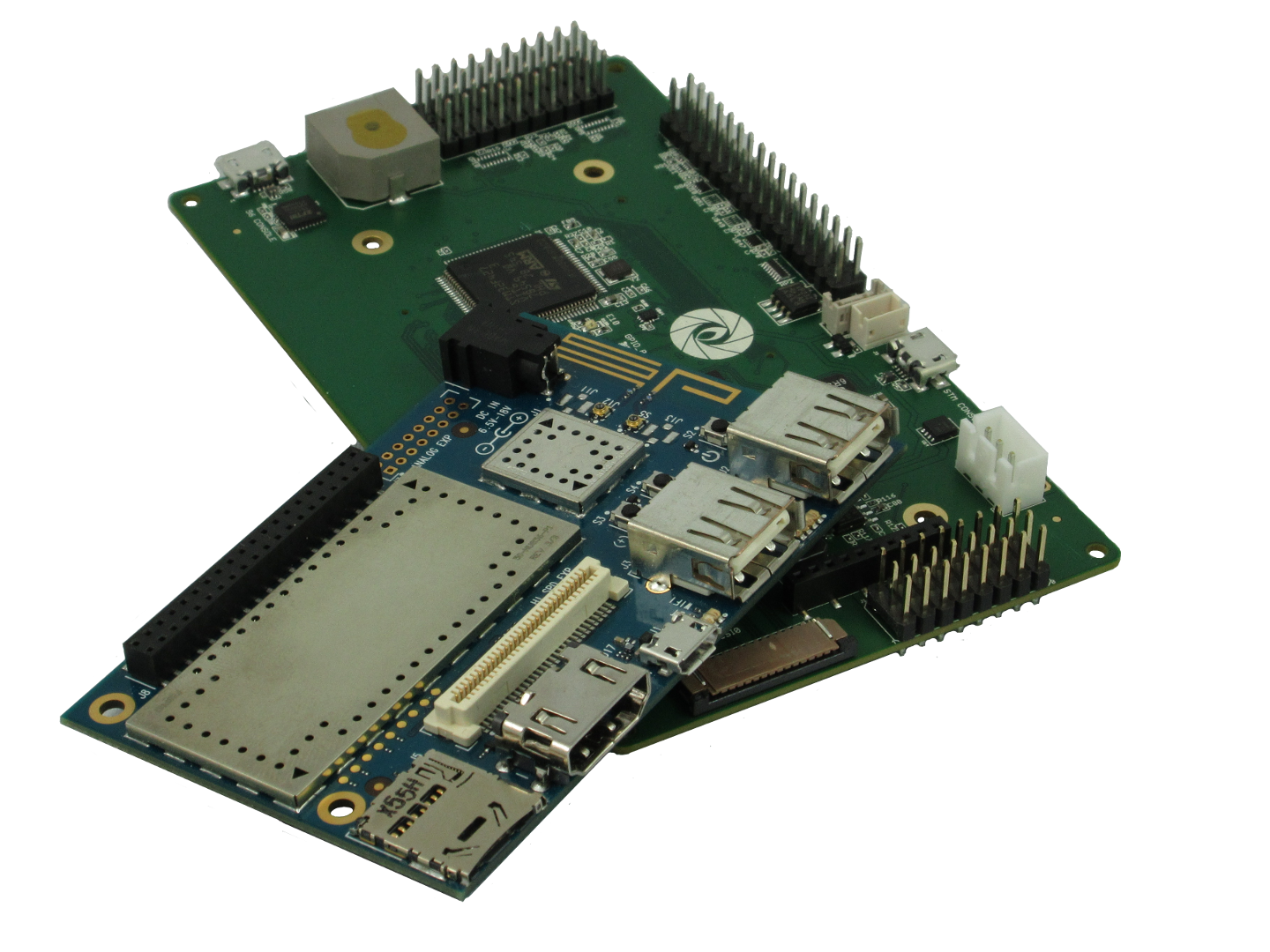 The DragonBoard features a Qualcomm Snapdragon 400 series processes with an ARM Cortex, WiFi/Bluetooth and a Qualcomm Adreno 306 GPU. The AeroCore 2 expansion board extends the features of the Dragonboard COM to include an ARM ST Mirco Cortex-M4 microprocessor with NuttX RTOS and GPS support, a Skeptrum DSM-2 remote connector, SPI header, a barometer, I2C headers and a PWM header. A 15-pin CSI2 camera connector is also included, pending manufacturer software support.
Today, Gumstix customers can either purchase the AeroCore 2 for the Dragonboard from Arrow (and also from Gumstix) or clone the AeroCore 2 board for Dragonboard in Geppetto and then design, modify and build using a library of hundreds of different modules. "We are excited to offer a custom AeroCore 2 expansion board for the DragonBoard market," says Gordon Kruberg, Gumstix CEO, "Arrow customers can now utilize the power of the AeroCore 2 or create their own customized expansion board in Geppetto, creating a faster path to market as we build the "things" of the internet together."
Hackerboards.org has a great piece discussing both the new partnership between Arrow and Gumstix and Gumstix's new AeroCore 2 expansion board for the Dragonboard, designed in Geppetto by Gumstix engineers. Head on over there to learn more.