Extended temperature requirements are found in a variety of mission critical applications. From military applications and industrial applications to applications in outer space, extended temperature means different things in different circumstances.
For example, embedded computer vendors can support temperature ranges such as 0 °C to +60 °C, -40° to 70°C or -20° to 70°C . Few vendors actually support the full range of -45 °C to +85 °C expected by the more rugged applications.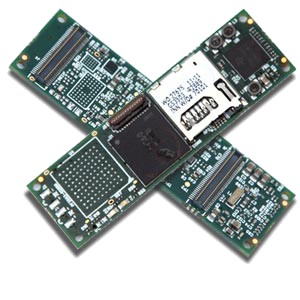 Why is this important?
Semiconductors can experience a condition called thermal runaway when they operate in very high temperatures. The increase in temperature causes the semiconductor to release energy which further increases the temperature, ending in destructive results. On the opposite side of the spectrum, lower temperatures cause components to run less efficiently, creating errors such as timing errors and changes in values, among others, which ultimately impact computing reliability.
Read more about extended temperature components and Gumstix' Overo IceSTORM on Embedded-Computing.com.