Our History
As a global leader in design-to-order hardware and manufacturing solutions. Gumstix® gives its customers the power to solve their electronic design challenges with Geppetto® D2O --the online design-to-order system-- and a broad portfolio of small computers and embedded boards.
In addition to engineers and industrial designers, Gumstix® helps students, educators, and makers unlock their creative ideas to bring them to market. Since pioneering the concept of an extremely small computer-on-module (COM) with a full implementation of Linux in 2003, the company has grown to support over 20,000 diverse customers. Our systems have launched some of the world's coolest products - from phones to drones - on commercial, university, and hobbyist workbenches in over 45 countries.
Based in Northern California, Gumstix, Inc. is privately held.

---
Corporate Timeline
2016

Gumstix had 3 important milestones as it expanded into the IoT market:

Support for and partnerships with other COM vendors (Intel, Linaro [96Boards], TechNexion, Toradex, Critical Link with additional support for Raspberry Pi boards)
Distribution agreement with Arrow Electronics
Expansion from ARM to x86 architectures.

2015
Geppetto had its preliminary release of non-Gumstix COMs and was pleased to announce adoption for the Botball® Autonomous Robotics Competition.
2014
Gumstix announced the AeroCore Micro Aerial Vehicle (MAV) Control System and the ability to do crowdfunding for custom Geppetto design on its COMs.
2013
Gumstix launched Geppetto, its design platform for creating embedded systems intuitively.
2012
Gumstix announced the OMAP4430-based DuoVero Crystal COM, the first in its line of next-generation DuoVero computers-on-modules.
2010
Gumstix opened its research and development center Gumstix Research (Canada) Ltd. in Vancouver, BC.
Over 15,000 customers worldwide.
2009
Gumstix launched its Overo Seires of COMs, based on Texas Instruments' OMAP3 Applications processors
2008
Gumstix OpenEmbedded software and new developer site at Gumstix.net launched in a move to provide leading package management and software version control.
2007
Gumstix products purchased by customers located in more than forty (40) countries worldwide.
2006
Lower costs from significant year over year sales growth combined with further supply chain management streamlining was extended to customers as lower product pricing at www.gumstix.com.
2005
Gumstix' first major OEM customers begin product roll-outs.
2005
Gumstix announced its next generation Gumstix connex motherboard with compact flash and 10/100 MBit ethernet expansion boards.
2004
Gumstix entered the wireless world with the announcement of optional Bluetooth® connectivity.
2004
The world's smallest commercially available Linux boards and computers were officially introduced with Gumstix first motherboard alongside the Waysmall computer: about the size of a stick of gum.
2003
Gumstix Inc. founded on the belief that market demand for ubiquitous computing -- particularly products that support open source solutions such as Linux -- will drive requirements for modular device components
Senior Management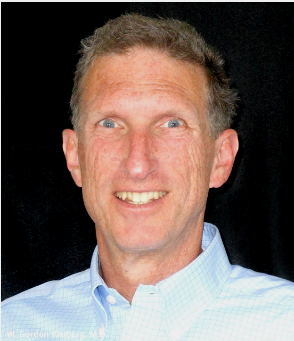 W. Gordon Kruberg, M.D. - President and CEO
Gordon Kruberg has been President and CEO since founding the company in October 2003. Over the course of his career, Dr. Kruberg has been involved in over thirty US-based companies as a venture investor, member of the board of directors or executive team (including Chairman, CEO, or President.)
Immediately prior to founding Gumstix, Gordon was CEO of Deersoft, acquired by Network Associates in December 2002. His background includes seven years with Grace Horn Ventures, managing investments in software, biotechnology and medical high-technology startups.
Gordon holds an A.B. degree in Human Biology, a M.S. degree in Industrial Engineering from Stanford University and an M.D. degree from Northwestern University.

---
Corporate Offices
Headquarters
Gumstix, Inc.
Redwood City, California
Telephone: +1-650-503-3022
(Mon-Fri, 9 AM - 4:30 PM PST)
Research and Development
Gumstix Research Canada, Ltd.
Vancouver, BC
Mailing Address
Gumstix, Inc.
3130 Alpine Rd., #288-606
Portola Valley, CA 94028
---
Trivia
Is it true that Gumstix had something to do with the original iPhone?
From "Dogfight: How Apple and Google Went to War and Started a Revolution":
"Jobs wanted the iPhone to run a modified version of OS X, the software that comes with every Mac. But no one had ever put a gigantic program like OS X on a phone chip before. The software would have to be a tenth of the size, and even then there wasn't a phone chip being made in 2005 that could run it fast enough and with a long enough battery life.
The chips that run Apple laptops were never considered because they generated too much heat and would suck a phone battery dry in minutes. Millions of lines of code would have to be stripped out or rewritten, and until 2006 engineers would have to simulate chip speed and battery drain because actual chips weren't available until then.
Initially we just worked on Gumstix boards [cheap circuit boards hobbyists buy]," said Nitin Ganatra, one of the early software engineers. "We started with the Mac address book -- a list of names -- and to see if we could scroll [on a screen] at between thirty to sixty frames a second. We just wanted to figure out if there was any way to make this [OS X on a phone chip] work -- whether we were even in the ballpark. We wanted to know if we could push bits fast enough to get that iPhone look and feel. If we couldn't get it to work on a Gumstix board, we knew we might have a problem."
–Fred Vogelstein, Macmillian, 2013
Some things we're proud of:
More than a decade and a half of innovation in phones, drones, instrumentation, and robotics
Mentioned in more than 2,200 scholar articles and research reports
More than 100 patent references
Pioneered the entire COM (Computer-On-Module) marketplace
---
Quotes from the Community
"I have designed embedded systems for more than 10 years using various platforms and development tools, but the Gumstix beats them all!"
–Michael Schukat, University of Ireland
"Gumstix, the company behind the Overo computers-on-module (COMs), has recently announced an online platform called Geppetto that allows anybody with a proper web browser (e.g. Chrome or Firefox) to design and order a complete baseboard for the Overo COMs. You don't need to know anything about schematics, PCB layout, or other electrical engineering knowledge. The program lets you set the board size, add modules (e.g. USB, HDMI, Ethernet…) as you wish, tells you which connections are required, and once the board is done, you can see your 3D rendered board. You can then save it to the cloud with an option to share it with the community, and you can just order it. The learning curve is very short, and once you know how to use it, it probably takes around 10 minutes to design a complete board."
–CNXSoft, Embedded Systems News
"The platform makes PCB design as easy as playing Sim City."
–Michael Questo, Embedded Processing Field Applications at Texas Instruments Incorporated